<![CDATA[

You'd think after all these months of be hyper-observant with every building I pass, camera in hand or not, I would have found every face in every building I've walked by. But no.

Walking down the street with a friend I found this creature:
I noted the street that night and in December went back looking for him. I found him, and other creatures on his same block. In fact, I stood there photographing these other faces for close to an hour on that frigid day. I saw nothing else on that block.
Today, I went out on this beautiful sunny day and high tailed it back to that block. It was overcast that first day and I wanted to photograph those faces with a little sun. As I finished up with them, I scanned down the block and couldn't believe my eyes! I had photographed the gentleman pictured, which was located on the side street over the stairway to the basement. But I never looked up!
Here are the faces who were just waiting for me to notice them!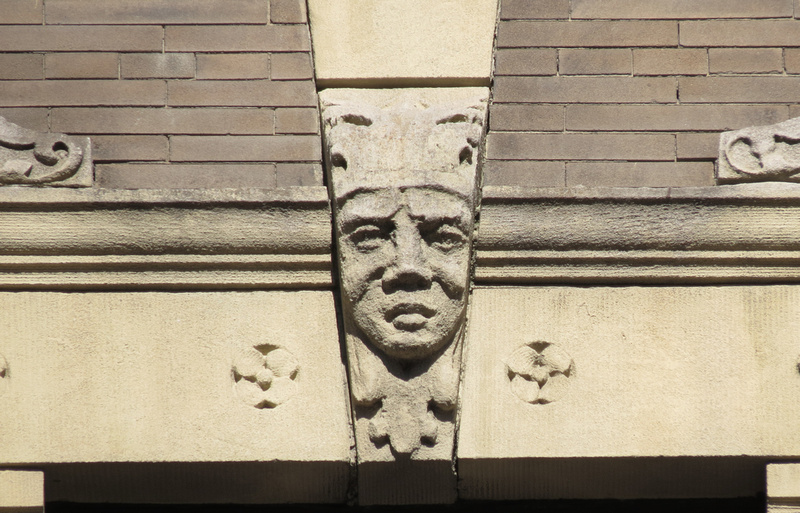 How in the world did I miss them? And my journey continues....

]]>