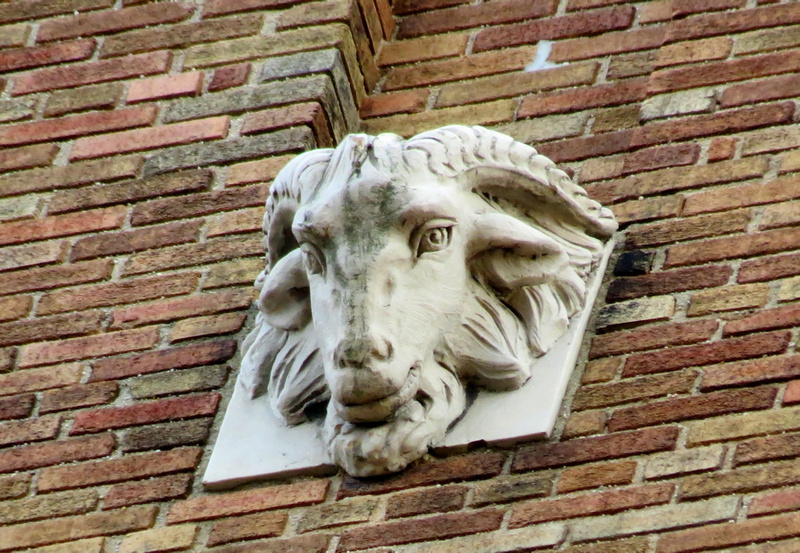 I set out on Friday after work to go back up to the west 70s to continue my way down the Upper West Side and, as with every time I'm out there searching, this happened. There was a building, taller than the others, on the east side of Broadway. While I was shooting in the 80s I would notice it each time I reached Broadway. I could see its huge shields and I kept looking at it, trying to make out if there were any faces or creatures. I didn't see anything. As I started actually walking up 75th Street, I realized this building was The Beacon, an apartment building that holds the Beacon Theater. I looked at it and tsked. There was nothing on it, so I continued walking to the middle of the block, then decided it wouldn't hurt to look up one more time. What I found, the goat, is pictured above. And then this: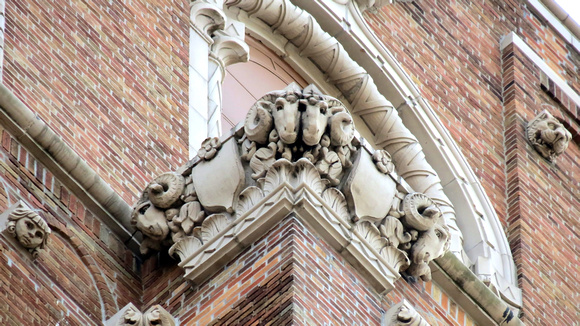 And this:
And this: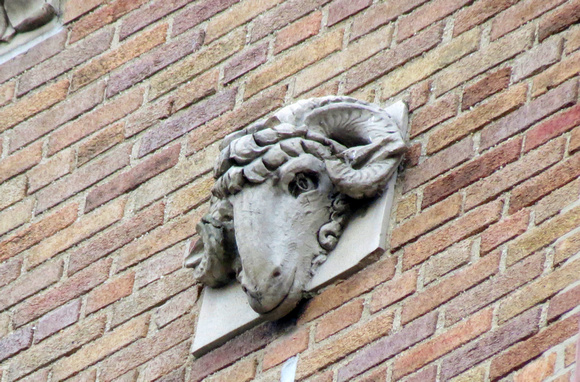 And this:
I walked up to Amsterdam, turned the corner and found this:
And this: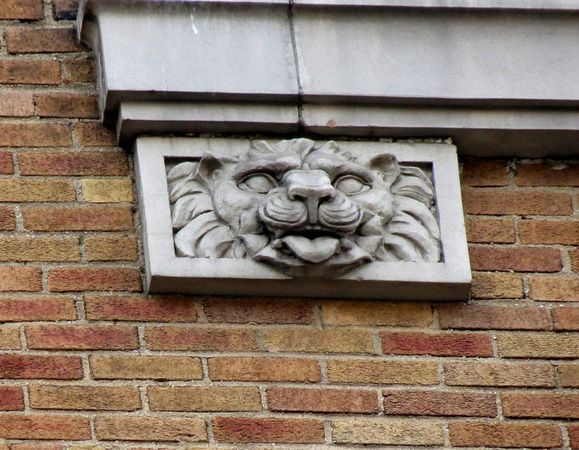 Sometimes I'll walk down a street I think I covered thoroughly and be surprised all over again because I missed a whole building of faces. It will be a building that I dismissed because I didn't look closely enough. The fun and delight of discovery is another reason, I'm loving this project.